Organizers for the Maritimes only vintage stock car series, the Hot Rod Classics Powered by Conrad Bros., are excited to announce details for its 2022 season. The popular series will see more events and more cars as it roars into seven different tracks in the three Maritime provinces.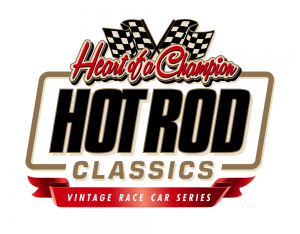 New-for-'22 on the schedule is Lake Doucette Motor Speedway where the series will start the season on June 4. Other stops in Nova Scotia include Scotia Speedworld on August 13, Riverside International Speedway on August 20, and Sydney Speedway to close the season on October 1. New Brunswick stops include Petty International Raceway on June 18 and Speedway 660 on September 3. The series will make its Prince Edward Island appearance on July 30 at Oyster Bed Speedway.
In just its third year – and during a pandemic, the Hot Rod Classics car count has more than tripled from seven in 2020 to as many as 24 expected this year. All of these cars have been hand-crafted especially for this series, some as tribute cars to racing heroes and some favourites of the owners from days gone by. New builds underway include an early 70s Dodge Dart (Ricky Millar, Alberton, PE), a late 70s Super Speedway Monza (Barry Hubley, Glen Haven), a 1947 Ford (Mike Fancy, Brookfield), and a 1956 Chev (Peter McCormick, Fredericton, NB).
An off-season rules amendment allowing car bodies from 1985 or older (vs 1980) will see the following new additions to the series: an early 80s Camaro (Paul Blenkhorn, Truro), an outlaw 'Hanley-style' early 80s Camaro (Peter Lawrence, Fall River), and an early 80s Ford (Patrick Horne, Lawrencetown).
With the exception of Horne, the other drivers are new to the series. Drivers who haven't already registered for the 2022 season are encouraged to do so ASAP here. Car building and competition rules can be found here.
2022 Schedule – Hot Rod Classics Powered by Conrad Bros.
June 4 – Lake Doucette Motor Speedway, Lake Doucette, NS
June 18 – Petty International Raceway, River Glade, NB
July 30 – Oyster Bed Speedway, Oyster Bed Bridge, PE
August 13 – Scotia Speedworld, Halifax, NS
August 20 – Riverside International Speedway, James River, NS
September 3 – Speedway 660, Geary, NB
October 1 – Sydney Speedway, Sydney, NS
Schedule is subject to change without prior notice.
The Hot Rod Classics Vintage Race Car Series is a proud supporter of the IWK Foundation raising awareness and funds through HRC-branded hoodies, t-shirts, and caps, recently making its 2021 donation in the amount of $2625.00.
Besides its title sponsor Conrad Bros., the Hot Rod Classics are fortunate to have the support of associate sponsor Dartmouth Metals, communications sponsor EIT Race Radios, and race sponsors Maritime Car Wash along with select dealerships from the Steele Auto Group.
About Hot Rod Classics
The Hot Rod Classics Vintage Race Car Series was formed in 2019 by organizers of Heart of a Champion, a group formed in 2017 to help preserve Maritime motorsports now with over 17,000 worldwide followers on social media. The series debuted in 2020 and showcases vintage-style race cars from bygone eras with gentleman-style racing among its competitors. It provides a real-time platform for newer race fans to learn about Maritime stock car racing history and for veteran fans to relive glory days and meaningful memories. To learn more please visit www.heartofachampion.ca or www.hotrodclassics.ca, or follow Heart of a Champion on Facebook.