DARTMOUTH, NS – Organizers for the Heart of a Champion Hot Rod Classics Vintage Race Car Series are thrilled to announce that Mazda Canada has joined its corporate family. Mazda Canada joins Steele Mazda as early partners with the new series.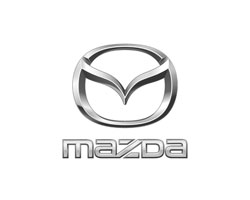 With the partnership, Mazda Canada will enjoy benefits at series events as well as all year-long through branding activation and digital marketing efforts which include the websites HeartofaChampion.ca and HotRodClassics.ca, and social media (Facebook and YouTube). Additionally, Mazda Canada will support Heart of Champion's awareness and fundraising efforts for the IWK Foundation through Steele Mazda.
"Mazda Canada is proud to be a partner of Heart of a Champion and the Hot Rod Classics through Steele Mazda along with their fundraising efforts for the IWK Foundation," said Krista Kelly-Gombocz, Regional Manager, Ontario/Atlantic Region, Mazda Canada Inc.
Since its launch in mid-2017, Heart of a Champion's social media following has flourished to over 6,500 with a weekly reach of over 30,000 – clearly demonstrating an interest in and passion for our Maritime motorsports heritage.
The Hot Rod Classics series will showcase race cars from 1980 or older – some original, some rebuilt, and some newly built – giving veteran fans an opportunity to relive precious memories and at the same time providing a forum where newer fans can experience race cars of a bygone era. The series expects to run a handful of events this season. Vintage car racing is presently the fastest-growing division in North American motorsports.
Ground-floor opportunities are still available for new corporate partners of Heart of a Champion Hot Rod Classics; to learn more please visit HotRodClassics.ca or email info@heartofachampion.ca.
Heart of a Champion was founded in 2017 to help preserve Maritime motorsports heritage. Organizers used a 1967 vintage stock car they had restored to rekindle memories with veteran fans and to educate new fans, showing the car at motorsports events throughout the Maritimes. At the same time, they launched a basic website and a Facebook page, using it to share vintage racing photos, stories, and a weekly 'Saturday Salute' to someone who has helped build motorsports in our region – someone with the Heart of a Champion.
In 2018 the group acquired a vintage open wheel modified race car. In 2019 they used it to garner interest in the potential for a vintage race car series in the region and last July announced their intent to form the HOAC Hot Rod Classics Vintage Race Car Series, to debut in 2020. This past October, HOAC announced an affiliation with the IWK Foundation as an awareness and fundraising partner.
About Mazda Canada Inc.
Mazda Canada Inc. is responsible for the sales and marketing, customer service and parts support of Mazda vehicles in Canada. Headquartered in Richmond Hill, Ontario, Mazda Canada has a nationwide network of 164 dealerships. For additional information visit Mazda Canada's media website at www.media.mazda.ca.
About Heart of a Champion
Heart of a Champion is dedicated to preserving Maritime motorsports heritage by rekindling memories for veteran fans and educating new fans about the people and events that have helped shape motorsports in the region. To accomplish this, they use static and interactive mediums and in 2020 will launch the region's first-ever vintage race car series, the Hot Rod Classics. To learn more please visit www.heartofachampion.ca or www.hotrodclassics.ca. Fans can also follow Heart of a Champion on Facebook and YouTube.