JAMES RIVER, NS – Fans who are at Riverside International Speedway July 14 as part of the IWK 250 Super Race Weekend Presented by Steve Lewis are in for a special treat. They will witness the unveiling of a 1967 Chevelle race car recently restored to its race-ready condition as driven by Greg Sewart at Riverside on September 25, 1977 – the date of the very first edition of the '250' at Riverside.
Back then Sewart, from Halifax, was embarking on what was to become an iconic racing career; he was just 19 and racing in the sportsman division. He wheeled the '67 Chevelle in the 35-lap support class race for the main event, the 250. He had already won the 1976 sportsman championship with it at Atlantic Speedway, near Halifax, and went on to back up the '76 title with the '77 title.
And even though Sewart went on to win numerous major races (including two IWK 250's) and five maritime pro stock touring series titles driving a number of different cars, the '67 Chevelle holds a special place in his heart. It is the car he drove to his first of many wins, a rookie of the year title, and his first three championships.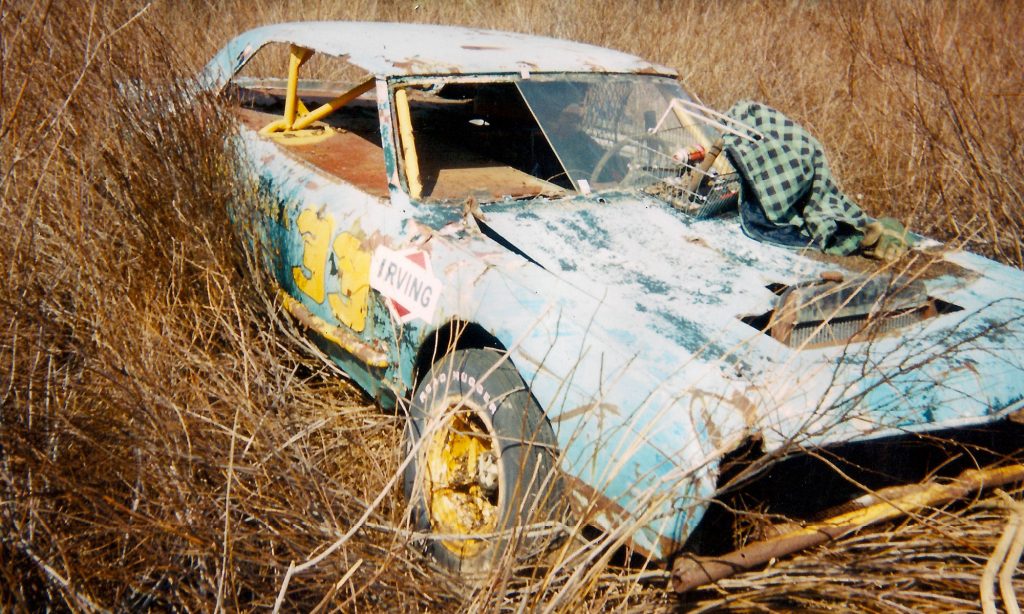 Fast-forward to 2004, several years after Sewart had retired from his racing career. The '67 Chevelle was found in a hayfield in Brookfield, rusty – and by all accounts ready for a junkyard. It was recovered and then sat outside until 2010 when a plan was hatched to launch a restoration project. The plan got off to a good start but was eventually pushed to the side burner – until earlier this year. In the last three months the vintage car has been restored and, after a few more details are completed, will be ready for its big debut at Riverside on July 14.
It is believed to be the only vintage fully-prepared original race car in Eastern Canada.
The restored race car will create nostalgia for veteran race fans and allow newer race fans to see the vast differences between the race cars of today and those from 40 years ago.
The project has been dubbed 'Heart of a Champion' and besides helping raise awareness for the history of Maritime motorsports, the restorations primary sponsor Steele Mazda is using the endeavour to help raise awareness for its 'Family Matters' campaign and for SPCA Nova Scotia.
Since its inception in 2007, the IWK 250 has helped raise awareness and more than $410,000 for the IWK.
Riverside International Speedway is recognized as a premiere stock racing facility in Canada. The 1/3-mile high-banked asphalt oval roars to action several times a year for special events. It is the home of the IWK 250 – widely known as the best stock-car race in Canada, and of the Bumper to Bumper 300 – Eastern Canada's only NASCAR event. Located in James River, between New Glasgow and Antigonish, the facility is easily accessible at exit 30 on Trans Canada Highway 104. For more information please visit www.riversidespeedway.ca or call 902-863-2410.